Ubuntu naming conventions
Ubuntu is the most wildly used operating system after Microsoft windows. It is easy to use. Even though after the introduction of unity panel, it lost some of of the users, who was not satisfied with gnome session fall back.
Ubuntu got a big community and it releases its updates and versions in time.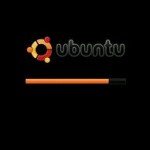 The fun part is it is known to have the most interesting  release code names.
Let us see how they are naming their operating system. The naming convention / scheme of Ubuntu is as follow:-
The official name of an Ubuntu release is "Ubuntu X.YY" with X representing the year (minus 2000) and YY representing the month of eventual release within in that year. Normally The releases are on April and October (X.04 and X.10) Ubuntu's first release, made in 2004 October (10th month) was Ubuntu 4.10.
All the LTS (Long Term Support) releases are supported for five years. The last LTS release was Ubuntu 10.04 LTS and Next LTS release is due on April 2012, It will be Ubuntu 12.04 LTS. LTS are released every tw years in the month of April.
All the releases got a code name,  Except for the first two releases, rest all are in alphabetical order.
Ubuntu Version
Release Code Name
month year
4.10
Warty Warthog
October 2004
5.04
Hoary Hedgehog
April 2005
5.10
Breezy  Badger
October 2005
6.06 LTS

D

apper Drake
June 2006
6.10

E

dgy Eft
October 2006
7.04

F

eisty Fawn
April 2007
7.10

G

utsy Gibbon
October 2007
8.04 LTS

H

ardy Heron
April 2008
8.10

I

ntrepid ibex
October 2008
9.04

J

aunty Jackalope
April 2009
9.10

K

armic Koala
October 2009
10.04 LTS

L

ucid Lynx
April 2010
10.10

M

averick Meerkat
October 2010
11.04

N

atty Narwhal
April 2011
11.10

O

neiric Ocelot
October 2011
12.04 LTS

P

recise Pangolin
April 2012
12.10

Q

uantal Quetzal
October 2012
1

3.04

R

aring Ringtail
April 2013
13.10

S

aucy Salamander

October 2013
14.04 LTS

T

rusty Tahr (LTS)

April 2014
14.10

U

topic Unicorn

October 2013