25 Must have Android apps – Part II 13 to 25
MX Player
It is a fine video player which plays anything you throws at it. It has advanced feature of Hardware acceleration which can be applied to more videos with the help of new HW+ decoder.
Play Books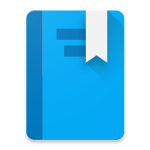 Best app to read books on android. Only drawback is you have to upload your e-pubs to google and then download it, if you need to read offline. I like the sync across devices for multiple books. I can open play book in any of my device including computer and all my books will be synced.
15. Pocket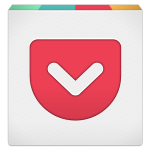 Save articles, videos and other web content for later in a beautiful and optimized easy-to-view experience for your phone and tablet — even offline. Pocket is your perfect mobile companion for commutes, travel, or curling up on your couch.
Realcalc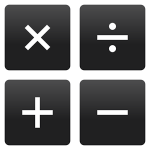 RealCalc is designed to look and operate exactly like a real hand-held calculator. It has all the standard scientific functions plus history, memories, unit conversions and constants. You can choose from a number of display styles and formats. It also supports binary, octal and hexadecimal calculations and has an optional RPN mode.
SMS & Call log by Relay software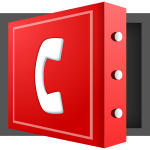 Backup & Restore messages(SMS) and call logs on cloud (Dropbox, Google Drive) or external phone storage. SMS & Call Log Backup is a great App to backup and restore your phone's SMS and Call Logs (totally free, with no ads).
Super Su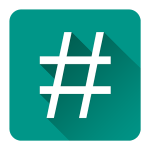 SuperSU allows for advanced management of Superuser access rights for all the apps on your device that need root. Best feature is the option to provide super user permission temporarily.
Swift keyboard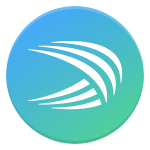 SwiftKey Keyboard is a free app for Android that learns from you, delivering the best next-word prediction, smarter autocorrect (better you disable it), SwiftKey is an alternative touch keyboard that gives you smart, fast typing on Android – free. It's the best smart keyboard for Android for fast SMS, chat, text and email, becoming the default across all your apps. It's packed full of customization features including over 30 colorful themes, layouts for all screen sizes and devices, and supports over 80 languages. Swipe feature is handy.
Terminal Emulator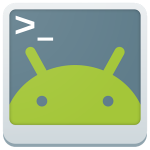 Access your Android's built-in Linux command line shell. Unleash your inner geek! This is a new version of the popular "Android Terminal Emulator" application. Same great program, just with a new name.
Titanium backup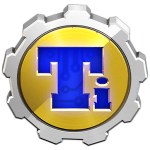 You can backup, restore, freeze (with Pro) your apps + data + Market links. This includes all protected apps & system apps, plus external data on your SD card. You can do 0-click batch & scheduled backups. Backups will operate without closing any apps (with Pro). You can move any app (or app data) to/from the SD card. You can browse any app's data and even query the Market to see detailed information about the app. To use this application, you need a rooted device
Whatsapp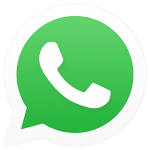 Nothing to say, The best and most famous instant messaging app. Only drawback is Facebook acquired it.
Wordweb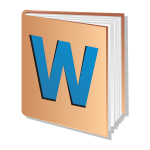 The free offline English dictionary and thesaurus with synonyms, related words and great search – and no adverts. Audio pronunciations are available with the separate Audio Edition app.
Sygic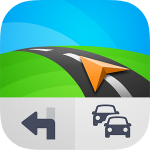 Whenver there is a mobile signal loss or no data coverage area, I fall back to Sygic. Best interface for offline navigation
Chrome browser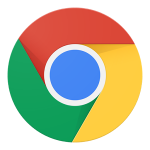 This is here because I promised 25 apps. On dessktop I am a firefox fan. I hate chrome, can't specify why I hate it but I don't like its look, rendering and lack of addons. I really don't know what is the difference between their extensions and apps. But recently I was forced to use chrome on both desktop and phone. On desktop my main concern is I can't connect to most of banking sites as firefox blocks connection citing "Secure Connection failed" this is good as firefox is trying to prevent "Logjam" attack and this can be disabled by changing "security.ssl3.dhe_rsa_aes_128_sha" "security.ssl3.dhe_rsa_aes_256_sha" to false in about:config. But I hate it they could have given me a warning instead of blocking.
In mobile quitting by clearing all history is no more working, So I switched to chrome.  After a few days use I start loving chrome for android.  It is beautiful, smooth and simple. i like the interface.
Still I hate Chrome for desktop due to its lack of addons. And Firefox is supposed to be in this place