NCR – National Capital Region or National Capital of Rape
NCR – National Capital Region or National Capital of Rape
In recent past there is a steep rise in reporting of rape. But in reality only 5 percent of rape victims dare to step ahead and lodge a complaint. The main reason is the social stigma associated with the crime.
In India we have a great judiciary, Pro – women and anti men society, But still women are not safe in Indian streets.
Besides celebrating every rape with minute details, indirect revelation of victim's identity and analyses of victims character and past relations, our 24X7 rating hungry news channels and dailies never ever dares to expose the accused or follow up the case.
If we analyze the recent rape patterns in Delhi and Bengal,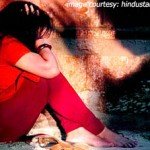 Crime occurred around or after midnight

Most of the cases the accused is familiar with victim

women were travelling alone

Life style, Dressing and low moral values seems to be the main culprit
Nobody is against the equality, liberation or feminism. But we interprets all these as the freedom to walk around in undergarments. most of the time "Girls invite rapists by dressing provocatively."
Slut walk was initiated as a protest against the s ions of a Toronto police officer, in these lines. But Indian culture is different,
There were slut walks in different part of the world. In support to the world wide movement, Indian women (sort of) decided to have a slut walk, But on second thought renamed it to 'Besharmi morcha'. (Organizers' felt due to the word 'slut', Indians may think Slut walk is a rally of prostitutes for their some rights).
Even though the event was a huge crowd puller, but the crowd expecting women in revealing clothes were disappointed by well dressed Indian women walking quietly behind the leading men participants.
So if we don't even dare to wear those revealing ultra mini, skin clad dress in a slutwalk in open day light, why to wear it on night when you are alone and may be intended to visit a pub.
In cinemas also always men are overdressed in any occasion and ladies wearing their thigh and bosom as an ornament even for a scene in icy Himalayas.
We cannot change attitude, But at least we can teach our kids to dress properly. If in the night someone harasses a well dressed lady, most of the people may intervene. But in same case if the lady is dressed inappropriately most of people may not dare to involve. Let the dress be what it is supposed to be, not just a subject which just reveals the tip of some objects.