AAkash / Ubislate 7+ Vs BSNL Tab T-Pad IS701R
Ubislate 7 + Vs BSNL Tablet T Pad
Battle of the cheap tablets started with Aakash tablet from Datawind, Now AAkash is upgraded to Ubislate7 plus, with an improved processor speed and battery life.
Meanwhile Pantel technologies in alliance with BSNL. Both Ubislate 7+ and T-pad are sub INR 3250 tablets with Google android Operating system. So along with android comes a lot of great features. So let us compare both the products.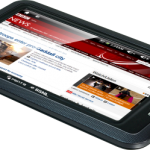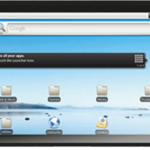 Aakash and UbiSlate7 are same product. Aakash is being supplied to the Government of India for delivering to students across India at a subsidized price.  UbiSlate7 is  the name of commercial version  available for all. UbiSlate7+ is the next generation of UbiSlate7/Aakash  with upgraded features
T-Pad IS701R is manufactured by Pantel Technologies in alliance with Bharat Sanchar Nigam Limited (BSNL), to jointly address the data consumption & ICT needs of Indian consumers by launching a range of Internet Tablets, named "Penta TPAD's" bundled with the data services of BSNL-3G.
Features

AAkash / Ubislate 7+

BSNL T-Pad IS701R

CPU

Cortex A8, 700 Mhz Processor with HD Video Co Processor

1 Ghz ,ARM11 IMAP210

Operating System

Android 2.3, Gingerbread

Android 2.3,Gingerbread

RAM

256 MB

DDR2 256 MB

Flash Memory

2 GB

2 GB

External memory support

upto 32 GB TF (trans flash / micro SD card)

upto 32 GB

(trans flash / micro SD card)

Display

7″ Display with 800×480 pixels

7" Inch, 16:9, 800X600 pixels

GPS

No

No

SIM slot

Yes

No

Audio

3.5 mm jack

Cellular connectivity

Yes, Use as a phone

No

Wifi

Yes 802.11 a/b/g

Yes  802.11b/g/n

Bluetooth

No

Internet connection

WiFi, Gprs

WiFi only,

Size

7″  Inch

7" Inch

Touch Screen

Resistive

Resistive

G-Sensor
(rotates screen)

Yes

Camera

No

Yes 0.3 MP

USB

Yes 2 Ports

Yes  1 port

Battery

3200 mAh

Li-ion 3000mah 5V2A

Video

1080p HD videos can be played

Max.1280*720 MKV(H.264 HP) AVI RM/RMVB FLV WMV9 MP4

Flash Support

Yes

Yes

Price

INR 2999

INR 3250

Price with Bundled offer

Optional Internet: Rs.98/mo

INR 3499  with
BSNL 2G Data plan 7.5GB for 90 days
The advantage of T-pad is its processing speed. T-pad lacks the sim card slot, which means you have to relay on WiFi. In India WiFi hot spots are very rare. Any way you can use  USB 2G dongle for GPRS connec tion in T-pad.
Ubislate 7+ got a sim card slot so it is practically a big phone with tab functionality.
You can watch movie, read books and surf internet over wifi on both devices. For Uislate you will have to get a simcard with data package and for T-pad you will have to shell additional money for a usb internet dongle.
So till the time T-pad gets a simcard slot ubislate has the upperhand.
p.s Pantel technologies got two more pads.
T-Pad WS704C will have high resolution 7″ capacitive touch screen
T-Pad WS802C will have high resolution 8″ capacitive touch screen with intuitive controls priced INR 10999 and INR 13500 respectively