Konni – Adavi Kutta Vanchi / kotta vanchi (Coracle Boat ) journey
Konni is a small town in Pathanamthitta district of Kerala famous for the Elephant cage and elephant training centre. This hilly town is boardered with Konni and Achenkovil reserve forests. Part of journey to Kuttavanchi (bowl boat / coracle boat) in Adavi  is through this forest. This is one of the tourist places to see in Pathanamthitta district and is a part of  the konni eco-tourism project.
The kotta vanchi ride (bowl boat / coracle boat) is arranged in Kallaar river at adavi and the main attraction is the lush green forest in the banks and if you are very lucky, you may spot wild elephants, but the chances are very rare.
The ride is open all the day including Sunday and Monday. Monday Konni elephant cage is closed
How to reach Adavi .
Nearest Main Railway station is chengannur   45KM
Nearest airport is Thiruvananthapuram    105KM
District headquarters is Pathanamthitta    17KM
The starting point of Kuttavanchi (bowl boat / coracle boat) journey is Near to adavi 11 km from Konni junction on  Konni-Thannithodu Road near to Manneera. Konni is the nearest town. There is only one shop near the kuttavanchi ticket counter, where tea and snacks are available, though the choices are limited.
Exact latitude longitude  Location of the kuttavanchi ride starting point (Parking area) is 9°14'42.1″N 76°55'20.6″E
The best way to reach there is using Google map navigation. If you are browsing from a mobile device, touch the link or map icon below, choose Google map application and select start navigate option. Otherwise open Google-map by clicking the latitude , longitude above. Mobile connectivity is not reliable in this area so if you are using Google navigation, make sure to save the map for off-line use.
Touch this link to open location in google maps app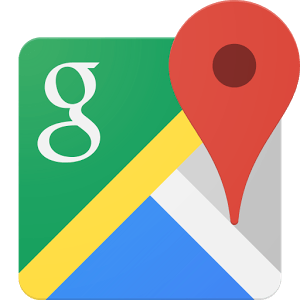 Usually there are three type of kottavanchi rides (bowl boat / coracle boat) in Adavi.
1. Upstream and back : This is during summer period and when water level in the river is low. It costs 400 INR per boat. One boat can accommodate 4 persons and the rower/oarsman.
2. Downstream up-to the bridge 2 KM: Cost is 800 INR per boat
3. Downstream up-to Adavi 4KM: Cost is 1200 INR per boat
In local ride (Upstream and back) they drops you back in the starting point on completion on the ride.
In down stream rides they will not take you back, but one person (Driver) from each group is allowed to ride back on the pickup van upto the parking area. The boats are carried back to the starting point in pickup van.
Trekking through forest is also available in this area. The tickets for trekking is only available in Elephant camp in konni (Guide comes from there)